Std. 3rd to Std. 8th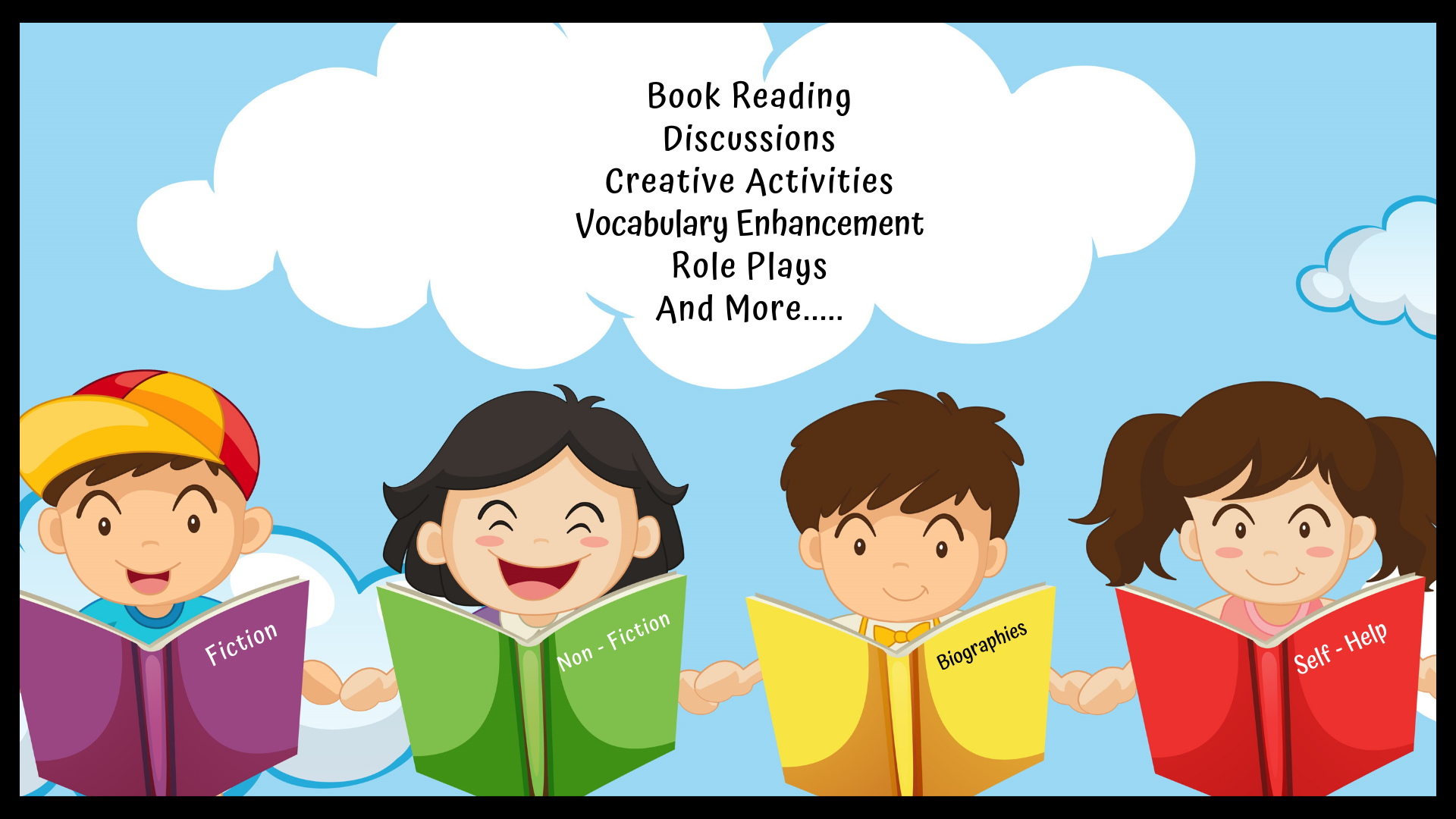 Online, once a month Saturday Book Discussion and Creative Writing Club for Kids!
Age: Std. 3rd to Std. 8th :
Time: 12.00 pm to 2.00 pm :
We meet on one Saturday a month for our Online Book discussion club!
We take up a book which is predecided:
Explore the book together
Discuss the book
Fun activities with characters of the books
Quizzes
Word games and creative writing
Sharing the creative pieces with each other thus enhancing our vocabulary and knowledge
We try and take a vivid variety of books:
Fiction
Non-fiction
Classics
Indian authored books
Books by authors from all around the globe
Biographies
Poetries
And many others!!
Course Features
Duration

30 hours

Activities

Book Review Club

Class Sizes

30

Years Old

2 - 4

Available Seats

10